Creating memories… One vacation at a time.
In the Wildwoods, you can do as much, or as little, as you like. There's 5 miles of FREE white-sand beaches and 38 blocks of boardwalk excitement with rides, waterparks, shopping and arcades, plus great dining and nightlife. Everything you could ever want in a family vacation is right here.
Clean and comfortable rooms
First Stay, Great Experience.
Great bargain hotel 1/2 block from Wildwood Beach and Boardwalk! Clean room. Mid-century vibe. Staff is super friendly and helpful. We had to change our reservation dates twice, and they were accommodating both times. We will definitely stay here again. Highly recommended!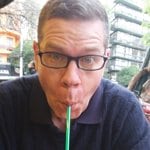 By Mail:
Dolphin Inn
5201 Atlantic Ave, Wildwood, NJ 08260
By Phone:
609-522-0022
By email: